"To provide horsemen an opportunity for professional and personal growth, by increasing their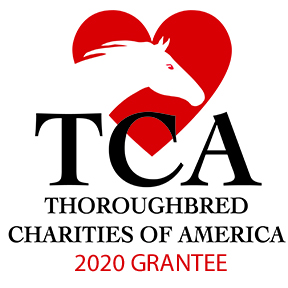 understanding of the horse with which they work and enhancing their professional skills."
Questions or to receive more information about Groom Elite classes, Contact us by clicking here.

Summer 2021. (See "A summer editorial" by Dr. Mac below

June 18, 2021. A summer editorial from Dr. Mac. (Does not necessairly reflect the opinion of any The Elite Program, Inc. board members, etc. etc.)

"Groom Elite began at Lone Star Park in 2001. In the intervening 20 years grooms at over 36 racetracks in the US plus four foreign jurisdictions had an opportunity to increase their knowledge and become certified. While it is gratifying to know that over 2200 grooms successfully became certified grooms, it was disheartening that groom education was not embraced by the Thoroughbred and racing industries. In our most recent two years, racing and Thoroughbred breeding experienced serious threats to our stability. Welfare of our racehorses was questioned due to a number of fatal injuries. That was compounded by high profile medication positives in classic racehorses including a Kentucky Derby winner and high profile arrests of trainers for using illegal substances. Welfare issues were addressed and several changes were put in place to help identify horses at higher risk for injury. Yet, the one entity that spends more time with our horses than the trainer, veterinarian, jockey AND exercise rider COMBINED, a racehorse GROOM, was not considered worth a similar significant investment as spending money on legislation, rule making, and expensive veterinary devices. I know from experience that most grooms want to learn more about their horses and appreciate opportunities to improve their caretaking skills. It is nice when an owner mentions a horse's groom from the trophy presentation stand, and when a track gives a "best-turned out" award or recognizes a "groom-of-the-week". Those important recognitions, while meaningful to the grooms that receive them, don't necessairly recognize how important the EVERY DAY CARE a groom provides a racehorse is to the welfare, safety and SUCCESS of our racehorses. Let's do better!
C.Reid McLellan, Jr., Executive Director
You, too, can help by making a tax-deductible donation to The Elite Program, Inc. (a 501-c-3 non-profit.)

CLICK HERE to donate now
Like us on Facebook (Groom Elite) and on twitter @creidmac for updates on upcoming classes. Some changes are on our horizon. Check back on this page for updates about online opportunities

You can help us improve lives of humans and horses!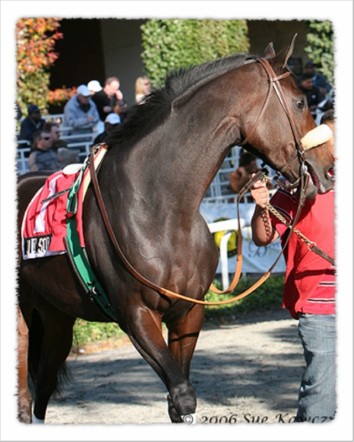 The Elite Program suports efforts to improve the welfare and safety of all horses with emphasis on racehorses, active and retired. Training a groom to recognize early warning signs of colic or subtle indications of an impending injury provides a direct benefit to those horses by enabling treatment that prevents more serious and even life threatening illness or injury. As with all non-profits, 2020 was a difficult year. You can help horses and help the people that take care of them with a single donation.

CLICK HERE to donate now.