Welcome to the Elite Program
Mission Statement:
"To provide horsemen an opportunity for professional and personal growth, by increasing

their understanding of the horse with which they work and enhancing their professional skills."
Questions or to receive more information about Groom Elite classes, Contact us by clicking here.
Check back regularly for updated information.
Basic Grooming 099

Want to work with horses? This workforce preparation class will provide the basic horse handling and care knowledge and skills you will need to work safetly around equine athletes.

Learn tterminology and skills required for entry level worker positon in the equine industry, with specific emphasis on racehorses. Participants that complete this course and pass evaluations on Friday are virtually assured of being offered a job. If space is available (class size limited to 20 and we will maintain a waiting list), BG099 is a good class for individual horse owners and those wishing to become horse owners, particularly owners working with retired racehorses. CLICK HERE and let us know if you would like to be informed of Basic Grooming Class schedule for 2019.
Like us on Facebook (Groom Elite) and on twitter @creidmac for updates on upcoming classes. Some exciting changes are on our horizon. Check back on this page for updates.

For General Information about Trainers' Exam Prep Classes, CLICK HERE
You can help us improve lives of humans and horses!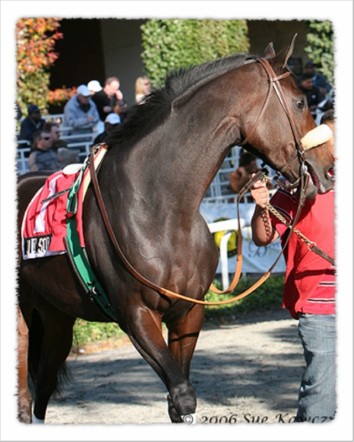 The Elite Program suports efforts to improve the welfare and safety of all horses with emphasis on racehorses, active and retired. Training a groom to recognize early warning signs of colic or subtle indications of an impending injury provides a direct benefit to those horses by enabling treatment that prevents more serious and even life threatening illness or injury.

CLICK HERE to donate now.

All horses, especially racehorses, are at risk of injury and health problems. In addition to the pressures of daily confinement, racehorses' legs are subjected to the pounding of speed work and their general health is challenged by exposure to large numbers of horses from many different locations. Because they spend more time with a racehorse than any other equine professional, knowledgeable grooms are important to the success of any racing barn. These important members of a racing team increase the odds of a horse having a long and sound racing career.
Racing is a difficult business. Participants can go from the one emotional and/or financial extreme to another in a short period of time.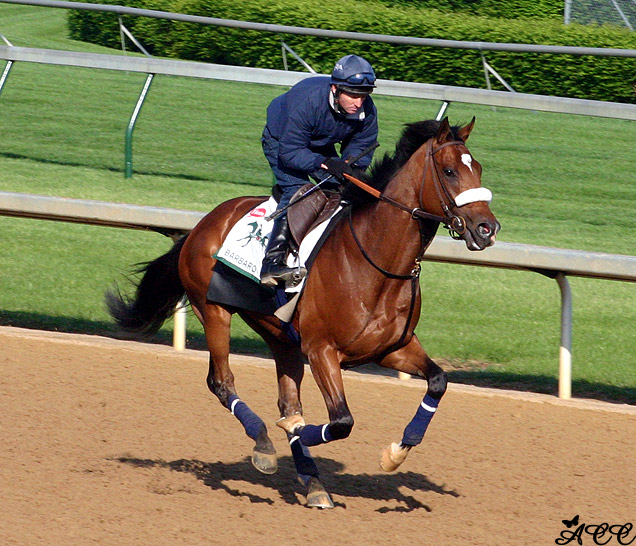 Owners and trainers invest and risk there time and money in racehorses with the expectation that their investment will at least pay its way. They hire workers to care for their investment with an expectation that the person hired will be knowledgeable and capable of recognizing an injury or illness before it stops the horse's training (or ends its racing career). Identifying capable workers was (and continues to be) difficult as there was no standard by which grooms were measured. The Elite Program, Inc. a non-profit horsemen's education service, provides high quality equine care courses to grooms, owners, trainers and anyone interested in learning about taking care of a horse. In addition, grooms that demonstrate minmum knowledge on a written assessment and minimum practical skills in 5 areas of racehorse care are certified as "Elite grooms". The next time you are at the race, look for a tan Groom Elite logo jacket. It means that horse is receiving Elite care.